Our Training & Equestrian Company
Near Lauterbach, in Angersbach (Wartenberg) in Hesse, lies the Hippo Promotion Training and Equestrian Centre. The recognized master and training company in Hessen was awarded five stars by the FN in the areas of show stable (training up to S / Grand Prix dressage and jumping), pension stable, breeding stable and riding school!
We offer our customers, riders and horses an all-round service: Especially customers who cannot be with their horse every day appreciate this service very much. We receive many words of praise for our care. The fact that the horses feel very well with us can be clearly seen to them, because they receive, apart from the daily clearing out, rough- and concentrated feed of the best quality, enough movement under the saddle, but also free time on the pastures and paddocks. Since we have several different stables at our disposal, we are also happy to accept stallions. Our customers very much appreciate the peace and quiet on the plant, which allows concentrated work. But also the fun does not come too briefly, laughter is often and gladly with us. Riding out into the Vogelsberg directly from the farm, without roads – 125 kilometres of riding paths on the volcano.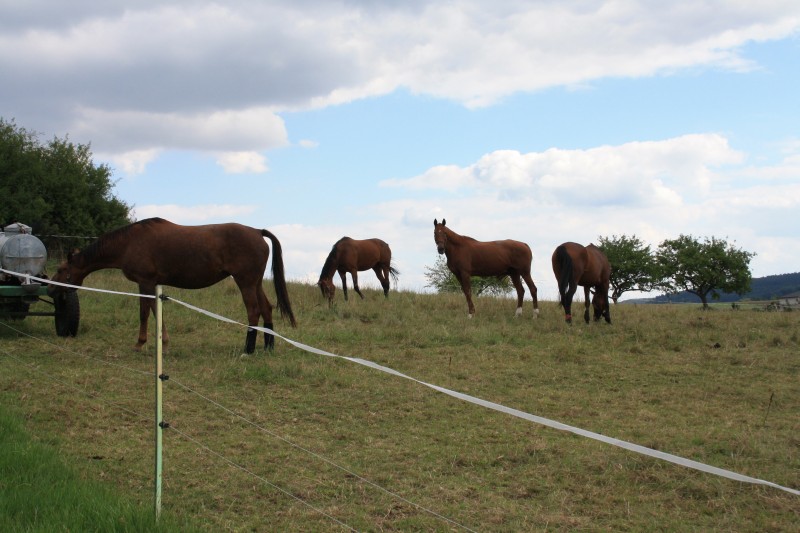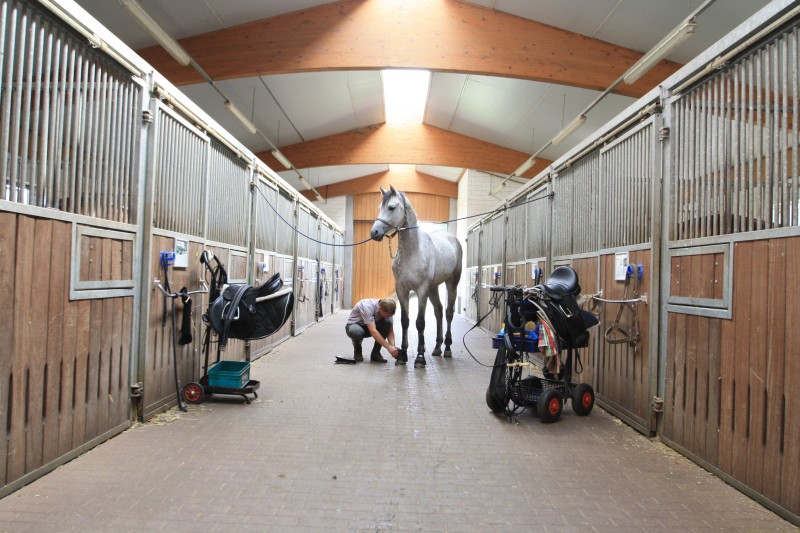 Work & Care with Heart & Mind
We are already a special team, we do not only talk about the fact that the horses are our first priority, but we also actively implement them. We combine professionalism with prudence, foresight and an eye for the individual. Our motto: If the horse is doing well, its rider will also be happy. If he knows that we take care of his horse as well as our own, he will worry less if there is no time. No one needs to feel guilty about anything with us. His four-legged friend is well, he is supplied and moved as desired. This is also reflected in our work with horses, we teach the rider to meet the needs of his horse without overtaxing him, we teach him to have fun with gymnastics and classical training. It doesn't matter whether you successfully apply your knowledge to tournament sports later on or have fun at home.
Would you like to hire your horse from us? Whether stallion, young horse, breeding or riding horse, with us all are welcome and are supplied according to their needs. We offer different boxes where your darling can stay. There are indoor boxes in a large, airy barn where the horses can all see each other. Then there are outside boxes equipped with windows and additional view of the stable lane. It is also possible to obtain a paddock box in which the horses have even more freedom of movement. In addition, we have three large playpens in which two to three horses can be accommodated and often the young horses are accommodated.
The costs start from 350,00 € depending on the design of the box.
The horses are guaranteed daily exercise on large paddocks or pastures. Horse riding can be booked on request. In addition, we muck daily and feed hay and concentrated feed three times a day. The quantity or a feed plan can be created individually. We are also happy to take care of your horse during visits to the vet or farrier. Services such as changing covers, putting on leg protection and bringing the horse in and out will be charged extra.
Regular communication with the customer is important to us, so we inform you immediately when something needs to be discussed.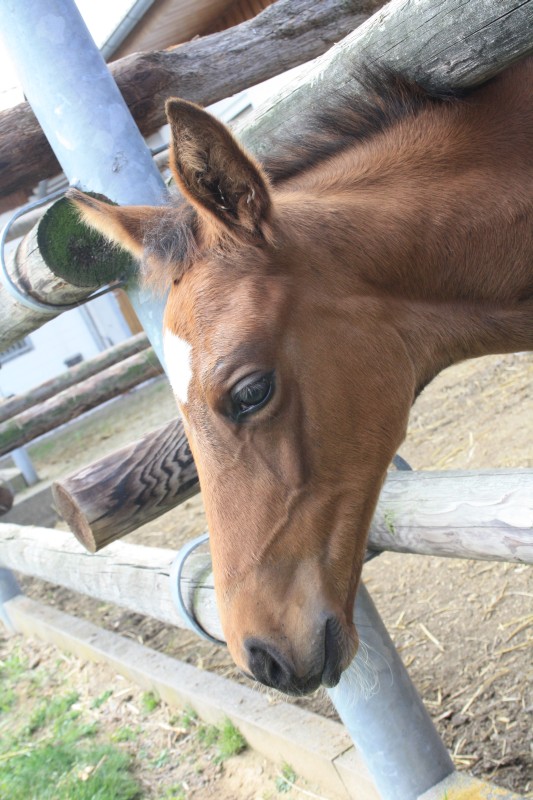 You want to get an exact picture of our training & equestrian facility?
Then come and visit us or make an appointment with us.