The different types of teaching
Our lessons are always given individually to our riding students, the basic conditions and the horse. On our farm in Hesse we offer high-quality riding lessons on our teaching horses, some of which are trained up to class S. For beginners and advanced learners we offer individual, double or group lessons according to your wishes. The lessons are always designed to promote the rider and the horse according to their abilities. We offer small riding groups for children, teenagers and adults.
The equestrian sports we offer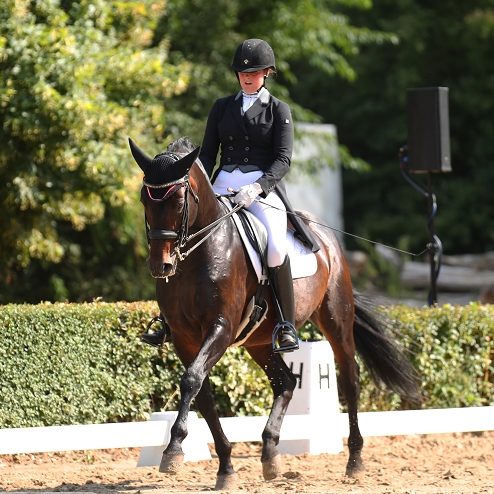 Several times a year – mainly outside the tournament season – we offer courses. These take place on three days (Fri-Sun) and include group lessons or, on request, individual lessons. During the three days you will receive five riding lessons and two theory lessons – on request also with video recording and discussion. The courses either take place at our premises or can also be organised with you on request.
If you wish, there are also dressage courses with jumping gymnastics – an interesting and varied addition for dressage horses.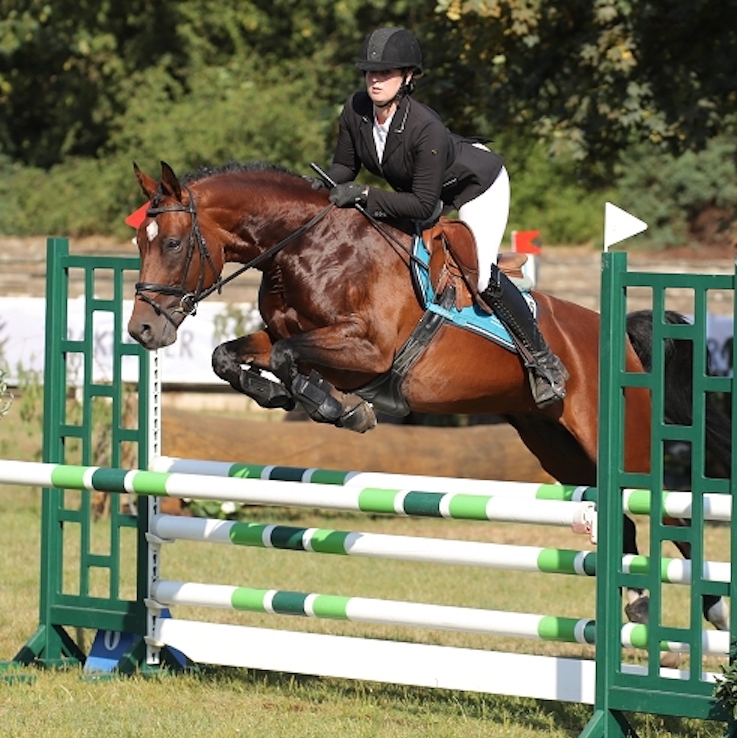 Every Thursday night we have jumping lessons. Of course, the level is also adapted to the ability here. We start with stepping on the pole so that horse and rider can learn to assess the correct distance and safely approach obstacles, this is also a sensible balance for dressage horses and dressage riders. Cavaletti and obstacle jumps follow. Our jumping ground offers great possibilities with the most different jumps. Here, too, we teach in very small groups, each with the same level of training, so that no one is over- or underchallenged.
Several times a year – mainly outside the tournament season – we offer jumping courses. You train in our tournament course or practice basics with cavalettis, crosses and small obstacles. These courses take place on two days (Sat/Sun) and include four riding lessons, two theory lessons and, if desired, video recording with discussion.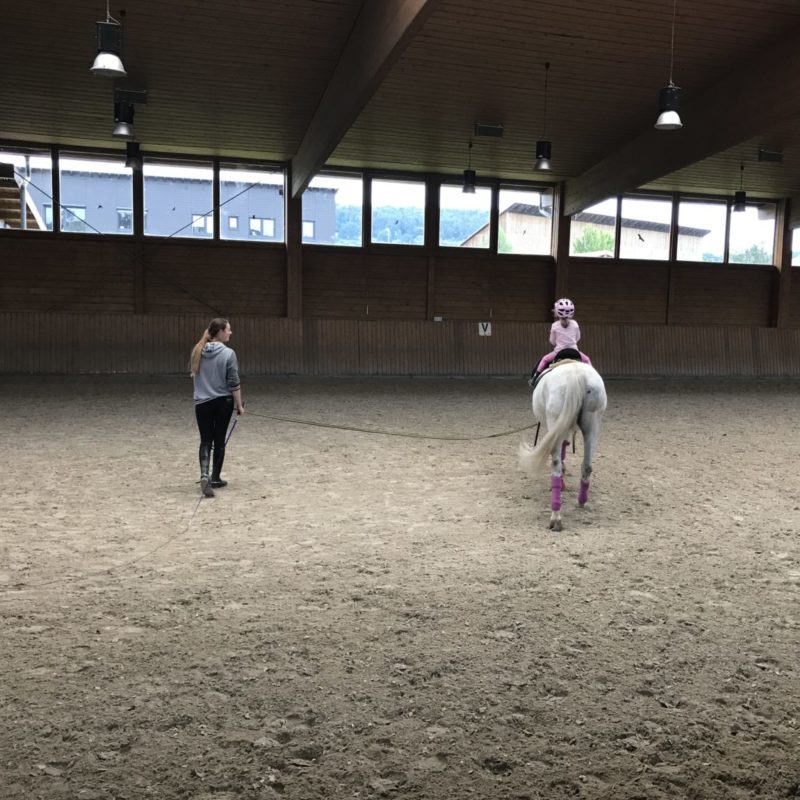 This training shows you alternatives and supplements to riding, training, interaction and fun with the horse.
In addition to the fun, important basics can be laid to make it easier for the horse to perform exercises under the rider.
But also the basics of a correct lungeing with a leash or the double lunge can be practiced, because correctly done it is a meaningful supplement to riding. It loosens and relaxes the horse so that you really notice this in the next riding lesson. In addition, this work can be extended to lessons such as side walks, piaffe, passage and high school lessons. We regularly offer courses in all levels of difficulty.
Contact us, then we will gladly inform you about the next possibilities.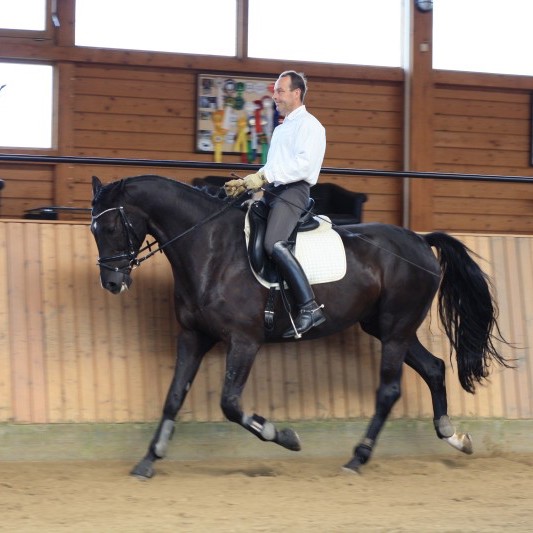 If horses are overburdened in their training, it can happen that they are only difficult to ride, if at all. It has to be distinguished whether it is about "quirks" that perhaps indicate difficulties in dominance or communication, whether the horse is physically or psychologically overloaded or whether the horse is really "angry" – that is, totally demotivated. We pay particular attention to the correction of these problem cases. Learn a calm and consistent leadership – the goal is to restore permeability, lethargy and motivation.
Do you have problems with your horse and would like a correction ride? We have a broad and long-standing correction know-how: This ranges from difficulties when breaking in, over problems in handling (loading, bad habits, etc.), in individual lessons or at jumps, up to excellent tournament horses, which refuse their achievement suddenly. You have the possibility to hire the horse for the period with us, your horse gets from us high-quality riding and best care. Or you can take lessons with your horse with our specialists.
Are you interested in our riding lessons?
Then simply get in touch with us.